Americans will spend about $330 million on costumes for their pets this season, according to a National Retail Federation survey.  13% of American pet owners include their pets in their Halloween fun.  This equates to 22 million pet costumes sold in 2013 according to News Week. Here's a look at ten do-it-yourself costumes for your pet—to save you a few dollars and to bring the satisfaction that comes with completing a creative project.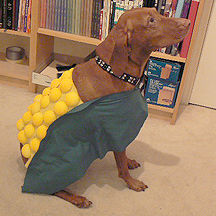 How To Turn Your Dog Into A "Corn Dog" For Halloween by Doggie Stylish
Back again with another dog costume instructable! This time i'm making a corn cob costume for Jersey! I'll be posting a few more doggie costumes this month on my DIY pet blog Bloggie Stylish. I'm ente…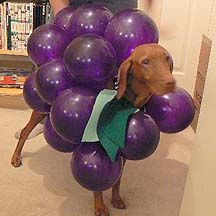 Since Halloween is just around the corner, I wanted to make a costume for Jersey, and not just *any* costume either. So here's a sample of my creative efforts. I'll be adding more costumes all this mo…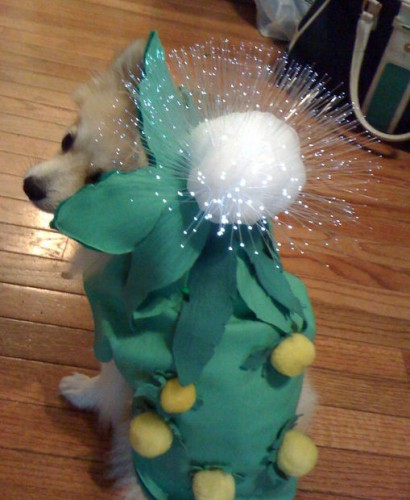 This adorable costume was made for Martha Stewart's dog, Sharkey, for her Petacular Halloween Show! It can be made easily with a low cost recycled fiber optic toy, felt, and some cute little pom poms!
I'm back with another dog costume! This time, I've decided to make a fish costume for Jersey. I think that she's going to be really happy when Halloween is over! I'm entering this costume into the Hal…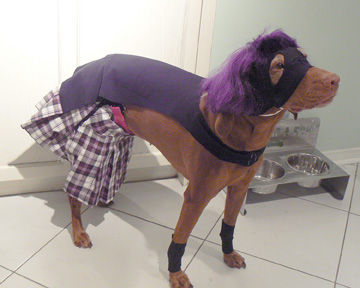 How To Make A Hit Girl Halloween Costume For Your Dog
by
Doggie Stylish
Loved Hit Girl in the Kick Ass movie and thought that it would make a fun dog costume. This costume isn't hard to make BUT it takes time to make. I spent about 2 1/2 hours on this one. A little saf…