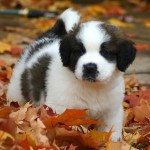 March 23rd is National Puppy Day! This day is a day to remember the love and happiness puppies bring into our lives. But more importantly, it's also a day to help save those orphaned puppies across the world and educate the masses about the atrocities of puppy mills.
National Puppy Day is an international holiday as it trended worldwide on Twitter in 2012 & 2013. National Puppy Day was founded in 2006 by Celebrity Pet & Home Lifestyle Expert and Author Colleen Page. Page who is also the founder of National Dog Day, and National cat day has devoted her life to creating special days of recognition that improve the lives of animals and their people.
Checkout our page on things to consider before you adopt a pet, and National Puppy Day's official page for more reading on adopting not shopping as well as ways to celebrate National Puppy Day such as donating money to a local shelter, to having  a puppy party and inviting all your friends and their puppies.