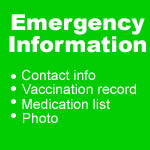 While at the dog run with mini poodles Mr. T and Fozzy one day, I was approached by a Pomeranian owner that was over come by emotion. She sat down next to me, told me a heart breaking story about her friend, who like her, was an avid Pomeranian lover and dog owner who had sadly recently passed. This woman, a hair dresser by day had unexpectedly passed away due to a heart attack leaving her two beautiful poms alone in the world. The way this woman described these Pomeranian's was extremely special –  they reflected the personality of her deceased friend. They donned long beautifully groomed hair that flowed effortlessly along behind the dogs while they pranced down the street. But after her friend had unexpectedly passed the Pomeranian were placed into the hands of new owners, and sporting a new short haircut – luckily these dogs were loved, and good hands but their new hair do was one that regrettably did not reflect that of the previous owner.
This story brings me to our topic of conversation today, the need for responsibility and an emergency information pouch. An emergency information pouch is a pouch that should be attached to your pets crate that contains their information and instructions as to your wishes should anything cause you to be incapacitated in an accident.
It should contain an information sheet that clearly states your wishes such as vet information and emergency contacts for your beloved pet. The emergency contact is the person who if needed will go get your pet and take care of it.
Identifying photos of your pet along with a verbal description of your pet
Photo of yourself and your pet for proof of ownership
Copy of vaccinations and rabies certificate
Copy of county/state license
Feeding instructions such as what food, how much, when…etc
Note of any medications the dog is taking
Note of any other pertinent information that may be helpful to first responders
If anything were to happen to you, be responsible and make sure your dogs are left in the best possible care – always prepare for the worst, and hope for the best.