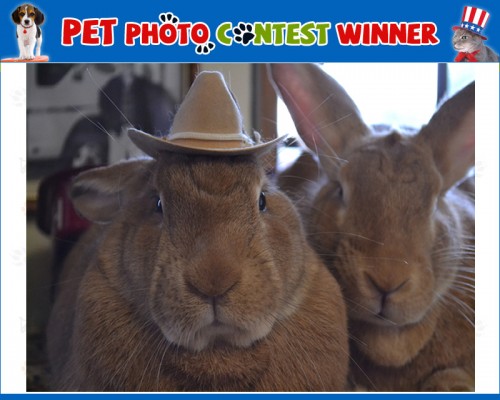 Winner for the week of January 1, 2014
Meet: Little Red and Phoenix
Age: One
Little Red and Phoenix are rescue shelter rabbits from the St.Louis, Mo chapter of the House Rabbit Society. They share their home hare with 12 other rescue rabbits on old Route 66 greeting the 66 travelers and the locals. They sometimes greet the people as they relax on our office counter. All fourteen are excellent family members.