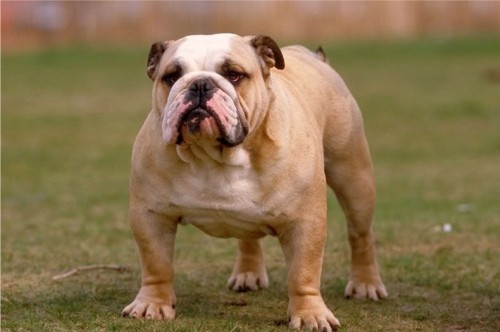 The American Kennel Club has announced the city's most popular breed of dog for 2013 and this year the English bulldog has taken the number one spot from the Labrador. AKC spokeswoman Lisa Peterson said "It's the year of the bulldog in New York City and it's no surprise. The lovable, friendly breed is a great choice for the urban lifestyle." The bulldog is characterized as being patient, quiet, with calm behavior and needing little exercise, all characteristics greatly valued by busy New Yorker's.
The French bulldog, bat-eared and smaller than it's cousin, the English Bulldog came in second, followed with the lab coming in third. French Bulldogs, have been on a rapid rise in popularity over the past decade both within NYC and the greater US. The AKC reported a 323 percent increase in national registration for the breed since 2013.
The German Shepard and golden retriever finish the top five, with the Yorkshire Terrier falling from the graces of NY hearts from fifth in 2012, to ninth in 2013.
Some New York neighborhoods revealed that they have more peculiar breed preferences than the city as a whole, with Tribeca favoring the Portuguese Water Dog, Havanese on the Upper East Side and the Poodle in Riverdale. Tell us what dog you think is most prevalent in your neighborhood below.